I just ordered some Marbled Paper that had
been previously out of stock! Yippee!
I ordered the Turquoise, Apricot & Raspberry combo
I will probably frame it like this:
Or I can do something groovy like this:
Totally diggin the marble look
via

Even Marble Bedding is awesome!:
via
For the crafty people:
And also for anyone who wants to attempt it (like me in the future).
I have researched Marbled Paper Art and this is the best way to do it.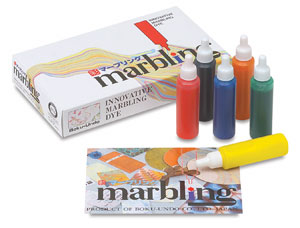 Are you into the Marble look?