I want to clarify I am not against bunk beds, I mean heck I had one growing up. But I also had carpet in my bedroom and our house has vinyl wood planks aka concrete hard floors aka Mallie has already cracked her head on once and that's enough for me to rule out a bunk bed thank you very much.
So I started browsing some daybeds with a trundle option...
Not bad but the prices are like way out of my range, considering all of these start around $500 and go up.
Then I casually asked a friend of ours who is a master craftsman just to tell me how much it would be to build one. He said "Any of the Pottery Barn/Land of Nod Daybeds can be made at a fraction of the cost"
Uh winning answer!!!
Today I am now trying to see what style I want and honestly I am not liking any of the wooden daybeds. There are a wall of white bookshelves in Brett's room and another white piece of furniture is a
no go with me. I don't want cherry or expresso (our floors are extremely dark). So what now!?
I had a brilliant idea come to mind...
An upholstered daybed!!
Our Master Craftsman can build the frame and I can upholster it!!
Ooooooooo! So let's browse some options
1st one I found , I don't like the lines....
I like the lines of this leather one, simple yet classy. I think this is my favorite shape.
A little too luxurious for a boys room but I love the nail head trim!!
Oh man! I love this one with the big nail head trim!
I think we have a winning design
(I obviously keep posting pictures of the same shape)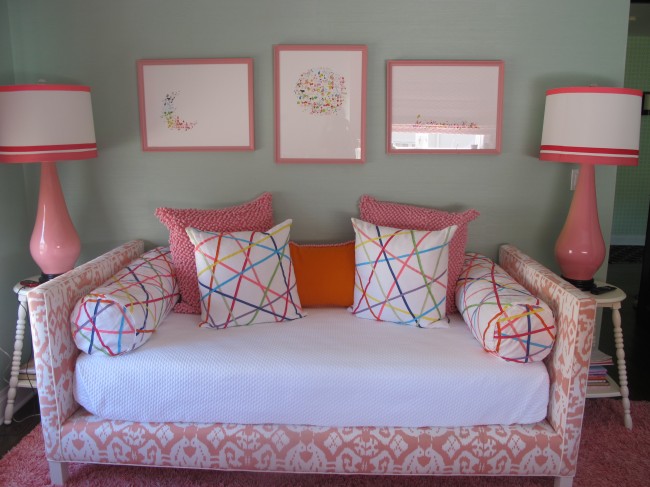 via
I love the shape and simplicity of the square ends and no back board.
I definitely want to pick out a cool fabric and add some nail head trim to it.
Next question is how do I upholster the foot boards/sides??
hmmm
How to Make an Upholstered Foot board
ehow
Jenny from
Little Green Notebook
upholstered a headboard and foot board with ease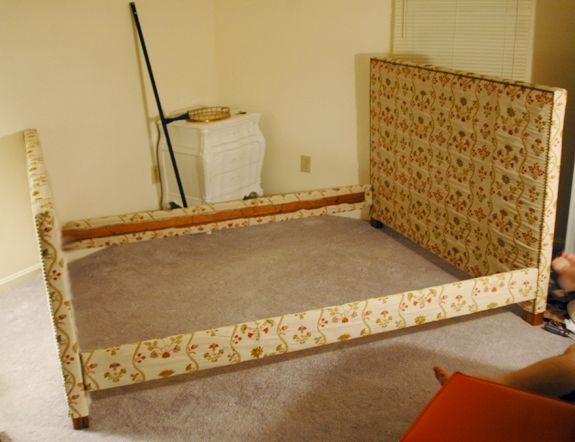 It can't be that hard right?!
Melissa