I am going to attempt the impossible.... DIY J Crew Flower Lattice Necklace
Retails for $228.00...... gulp! (and it's sold out btw)



Let's look at it up close shall we??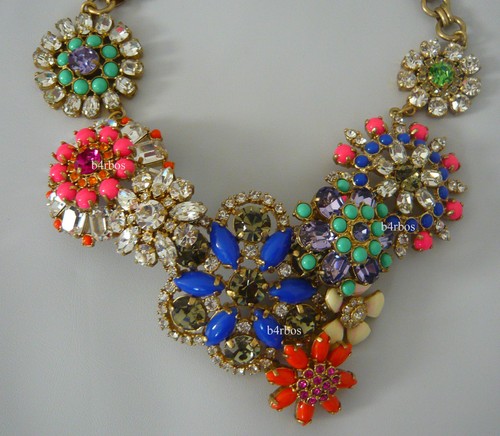 I found
this set
of brooches on Etsy the other day for
$18.75
12% off = $16.50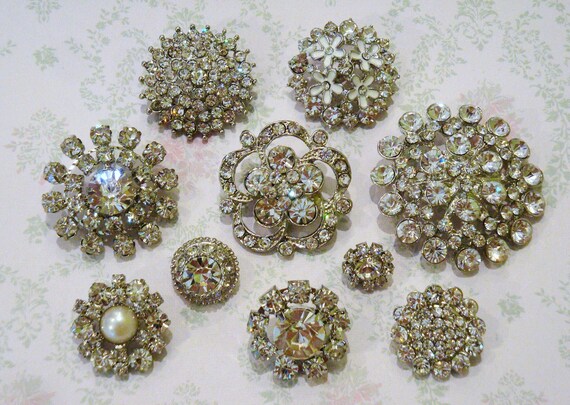 But I needed 1 large brooch to make my set complete.... So I also bought
this one
also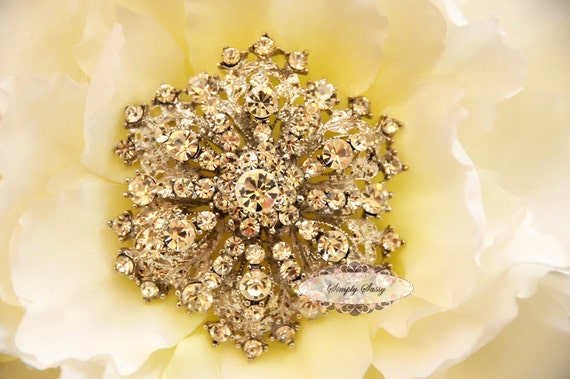 and
this one
...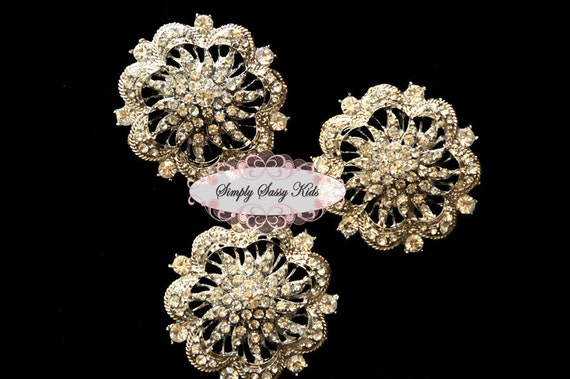 There are several tutorials online on how to paint rhinestone jewelry (just Google it)
Here are some different ways
Sharpies
create the translucent look
via
Spray Paint
Creates a matte finish and an excellent choice if you wanted it all one color.
(however it isn't ideal for my project),
via
Nail Polish
Could be ideal but it can get pricey quick
via
Acrylic Paint
Millions of colors for cheap!
She also used a layer of Mod Podge as a sealant and to give it a glossy finish
via
Ok so let me show you what I did
Basics needed
Necklace and Bracelet chain set
(I wanted Gold but I wasn't sure how it would look)
Brooches/Buttons
Wire
Pliers
1. The necklace was too short in my opinion , so I took the chain from the bracelet and extended it.
2. I laid out my pieces
* looks just like the silver version of the JCrew necklace, doesn't it!?!*
3. Next I started attaching the brooches to the chain with some silver jewelry wire
These 3 little buttons on the right were the most difficult to attach
All of them are attached at this point.
*The far left button lost a stone, but I glued it back later*
4. Apply colors!
I slowly "colored" the stones as close as I could to the JCrew version
The 3 buttons on the right were my test subjects
On the JCrew version I noticed there were some gray looking stones on the front middle one.
After some thought I used a black sharpie on those stones and then immediately buffed it off, which achieved the gray coloring.
Here she is !
Let's see how close I got, shall we?
Pretty dang close if I do say so myself!
Here she is on me :0)
Well I hope this has inspired you to start painting your rhinestones!!
xo Melissa