Sonogram: Baby Boy is measuring 6lbs 4oz (which is perfect) and is looking great!
Doctor: I am still 1cm (booooo!) but if anything should happen (and hasn't so far) he is on call
Can you spot baby boy's squished face?? 
Met up with my other pregnant friend Kirsten at Barnes and Nobles at 9:00am
Barnes and Nobles is selling them for $10.00 (which is cheap for these collector books)
Amazon sells them from $12.00 and up
I think I might buy 2 and start a collection for the kids
I checked out a new store called Libby Story and it had an Anthropologie feel to it. Even the prices were right along if not more expensive than Anthro. The style of clothing however was not me but the displays were really cool. Look at this yarn art!
I also checked out my beloved
J Crew
and low and behold a mannequin had my necklace on!
I checked the price and it was $45 ...
Mine was $8
- Score!!
(Go back to picture of me drinking my latte and you'll see the same white necklace)
That evening Jordan and I relaxed to The Crackling Fireplace on Netflix
It was awesome.... we didn't have to worry about causing a fire , suffocation, or clean up.
And yes we have a fireplace to the left of the tree :0)
It was FREEZING that morning (28 degrees) and Jordan helped set up Church.
After Church we napped and then I went back out shopping by myself
(mine are lighter in color- but they don't show it on the website)
I am trying to change out our cheapie black dishes set that we bought when we first got married
(6 years ago) I loathe those black dishes!
I am on the hunt for some white everyday dishes to go with these bowls.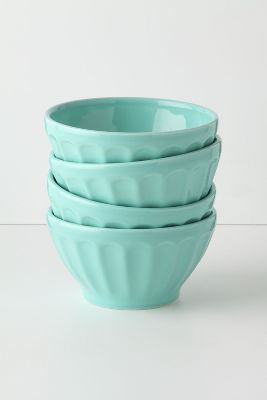 I returned a
sequin top
(that the hubs doesn't like) to
The Loft
and got these 2 items -both 50% off
(The dress is adorable in person- click on the link and you can zoom in on the dress)
I also bought this top from
Ann Taylor
the other day and forgot to tell you guys
(It was 50% off)
I also bought 2 chiffon dresses from Charming Charlie's but I will have to show you guys later since they don't sell stuff online.
My new camera should be here on Wednesday or Thursday yippee!!!
Raise your hand if you love having Christmas money!??!?!
How far along: 36 weeks!
Baby Size: Weight of a Crenshaw Melon 6lbs 4oz (18 3/4 in long)
Maternity clothes: Yes
Sleep: Not. good. at. all.
Anything that makes you queasy or sick: Last night I had to take a Zofran bc I was super nauseated... but I think it was because I did too much :0( If your stubborn and you know it, clap your hands.... clap clap!
Best moment of the week: Seeing baby boy on the Sonogram and hearing he is only in the 60th percentile and 6lbs 4oz. Last sono they said he was in the 90th percentile and going to be a big boy... Thankfully he averaged out! whew!! Scared mama there for a minute!!
Movement: Yes and my right rib is his favorite to spar with
Food Cravings: Sushi and Ice cold water. I have noticed that appetite has suppressed ... strange.
Symptoms: Hurts to do anything... and I fell like he is going to fall out any minute
Mood: Soooooooooooo ready to do this labor thing!!!
Looking forward to: LABOR..... Can you even believe I just said that!!?
Or even my water breaking .... I don't even care if it's in public! I will be so relieved!
Oh and in case you forgot it's