My doctor appt threw me for a loop yesterday.
Apparently I am already dilated to 1cm and the baby is "really really low". Now this might be good news if I was 36 weeks but I am still considered pre-term (34 weeks). So I was prescribed some Procardia pills (to calm contractions) and was told to do nothing. I am not on bed rest but the doctor specifically said to "finish any Christmas shopping I had this week then no more of anything else other than staying at home". I am still working however, and my next doctor appt is next Friday.
He wants me to try and make it to 37 weeks since I am carrying a boy.
On a normal pregnancy side note:
I woke up a little more swollen this morning and feel overall like blahh

I picked up Brett's duvet and sheets from Target yesterday (while I was waiting on my RX)
Thanks to my sweet Mother-in-law :0)
I finally bought 8 of
these bins
online yesterday to go in the boy's bookshelves
(I can't remember if I told you that there isn't any room for a dresser in there)
Thankfully I have the two 8 foot bookshelves I can take advantage of for storage.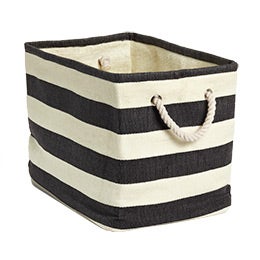 I also made my little gifts for my friends last night,
there was a pile of glitter on my belly when I finished :0)
*they are filled with something yummy ... there is a hint in the left picture*
Today Mallie has a Christmas Program at 3pm
Can you believe that Christmas is a week from today!?!?