I bought
this fox
for the baby yesterday, isn't he cute!?!?!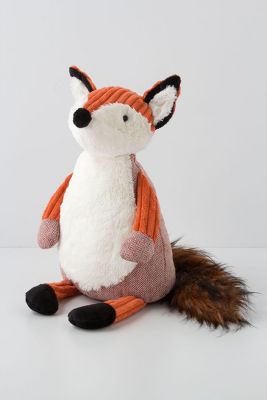 New Maternity Clothes I scooped up
(thanks to my sweet mother-in-law - who had a successful surgery btw!!)
Old Navy Tunics
The tunics were an extra 15% off = $15.30 & $12.75
Gap Dress
This dress was an extra 30% off = $17.50
I also bought this navy tunic at Charming Charlies yesterday
I had a $10 off coupon = $19.99 Booyah!
Here is a better close up of my jewelry
The earrings I bought at Charming Charlies before the Christmas party ($7.95)
The necklace was a gift from the Premier Jewelry Party my mother-in-law hosted before Thanksgiving
I really need some new slippers and these few have caught my eye
via
via
via
via
Oh and check out this scarf I am eyeing as well....
via
Did I ever tell you the amazing deal I got on 2 tops from the Loft?
(You saw the colorblock cardigan on me from the
other night
)
Both of these tops totaled like $111 ($50+ each -ouch!)
-BOGO all Tops that day
- 20% off coupon
- $25 off = $41.09 total!
So I bought each top for about $19.00!!
Sequin Top
Colorblock Cardigan
Well that's it for today...
Yay for being 1 day closer to Friday!!